Disclosure: Your support helps keep the site running! Some of the books or products we recommend contain affiliate links. Learn more.
Do you get tired of straining your eyes while you read in the dark? A book light can save your life! Though, with so many book lights on the market for grown ups, or kids, it might be difficult to choose which one is ideal for you.
Leets find out the top book light brands on the market and learn about their features, costs, and general quality in this post.
Whether you're a night owl or just need some extra light for your nighttime reading, there's a book light to suit your demands and budget.
The key factors you should consider when choosing a book light
If you're still unsure on which factors matter about which book light is best for you, be sure to check out our book light buying guide. This article covers all of the important things to consider when purchasing a book light, including as brightness, battery life, design, and pricing.
Comparing the Top Book Light Brands
In this part, we'll examine the features, costs, and general quality of some of the top book light brands on the market.
Brightech is a small Los Angeles-based firm that specializes in innovative and reasonably priced lighting and electronic products. They prioritize customer happiness and provide a three-year guarantee on all of their goods, dubbed "The Brightech Guarantee." They sell LED floor lamps, energy-efficient landscape bulbs, adjustable magnifier lamps, and Bluetooth gadgets, among other things.
Brightech is always working on innovative and effective products that are simple to use and reasonably priced.
Brightech book lights contain a variety of characteristics that make them useful and simple to use. Among these features are:
Adjustable brightness settings: allowing you to tailor the light output to your reading needs.
Clip-on style: making it simple to connect the light to your book or tablet. This function is especially beneficial if you enjoy reading in bed or when traveling.
Rechargeable battery: Some Brightech book lights include rechargeable batteries, which eliminates the need to replace batteries or bring spares with you.
Brightech book lights are often lightweight and small in design, making them easy to transport wherever you go.
They also come in a variety of elegant styles, so you may find one that matches your own taste.
Price
Brightech book lights are reasonably priced, with most versions costing between $20 and $30. However, it's important to note that this price range is only a guideline; the real cost of a book light may vary based on the model and its characteristics.
Customer reviews and ratings
Brightech book lights have received generally favorable consumer feedback, with many customers appreciating their brightness, battery longevity, and elegant designs.
The Litespan LED floor lamp, which is ideal for reading, crafts, and other activities that demand precise illumination, is one of their most popular items. In our post on the best reading lights, we go through the Litespan in depth and compare it to other top-rated reading lights on the market.
Energizer is a global brand recognized for producing high-quality batteries and other electronics. The company was formed in the United States in 1896 and has since become one of the industry's most renowned and regarded brands. Energizer's product line includes AA, AAA, C, D, and 9V batteries, as well as chargers, portable power banks, and LED illumination.
Energizer is recognized for delivering dependable and long-lasting products that come with a solid guarantee. The firm employs cutting-edge technology to develop high-quality goods that fulfill the expectations of its clients. Energizer is also dedicated to sustainability and has implemented a number of steps to lessen its environmental effect.
Book light choices from Energizer include clip-on lights, LED clip lights, and hands-free headlights.
All of these lights have:
adjustable brightness settings, allowing you to tailor the light to your specific needs
Some models have lengthy battery life, giving them a dependable option for long reading hours.
Some popular models include the Energizer Clip On LED Light, the Energizer Clip-on Book Light for Reading in Bed, and the Energizer LED Rechargeable Black (Neck Light).
The Energizer Clip On LED Light is a small and portable book light that clips onto a book or other object. It has a flexible neck and three adjustable brightness settings, allowing you to adjust the light to your reading preferences. The light also has a long battery life, making it a dependable option for long reading periods.
The Energizer Clip-on Book Light for Reading in Bed is a similar product that is great for reading. It features a clip and adjustable brightness, as well as a long battery life, making it a convenient choice for reading in a variety of settings.
Price
Energizer book lights come in a variety of pricing ranges, with some versions costing as low as $10 and others costing more than $30. The actual cost will be determined by the model and features you select.
Customer reviews and ratings
Customers have generally given Energizer book lights excellent feedback, with many applauding its dependability and customizable brightness settings. Some buyers have complained that the lights are too bulky or heavy, however this is a frequent issue with book lights in general.
Energizer book lights are a solid choice for anyone looking for a reliable and adjustable reading light.
Vekkia produces high-quality lighting products such as book lights, desk lamps, and other forms of lighting solutions. The brand is well-known for utilizing cutting-edge LED technology to make energy-efficient and long-lasting goods that are both visually appealing and ecologically beneficial.
Since 2017, the company has been focused on assisting people in reaching their reading objectives and establishing a comfortable and conducive reading environment.
Vekkia's book lights are designed to give excellent lighting for cases such as reading. They include adjustable brightness settings, flexible necks, and built-in clips for attaching to books, tablets, and other surfaces. Many of their book lamps have extras like changing color temperatures like the Vekkia Amber 9 LED Book Light, touch-sensitive controls, rechargeable batteries and are perfect for reading with your little ones like the Vekkia Cute Rechargeable 4 LED Eye-Care Book Light.
Advanced LED technology delivers brilliant, energy-efficient illumination with adjustable brightness and color temperatures.
Flexible necks and built-in clips make attaching to books and other surfaces simple.
Many versions have useful features like touch-sensitive controls and rechargeable batteries.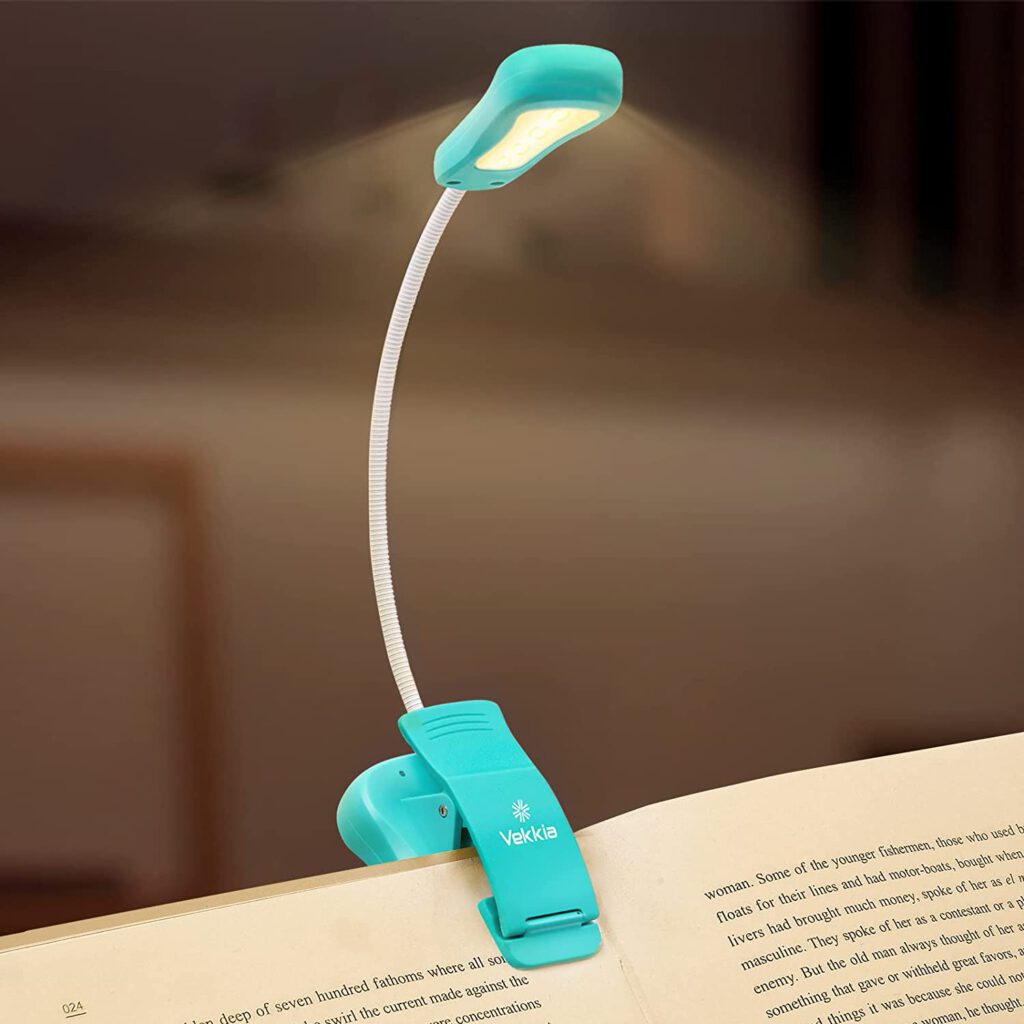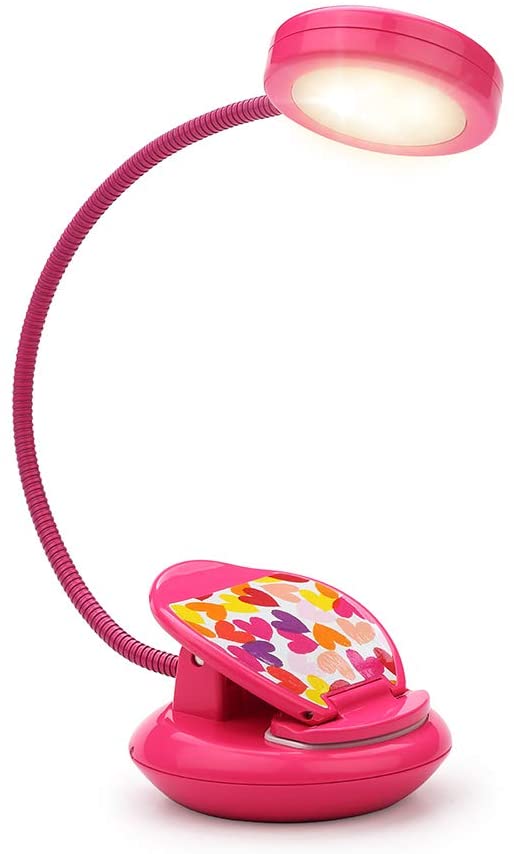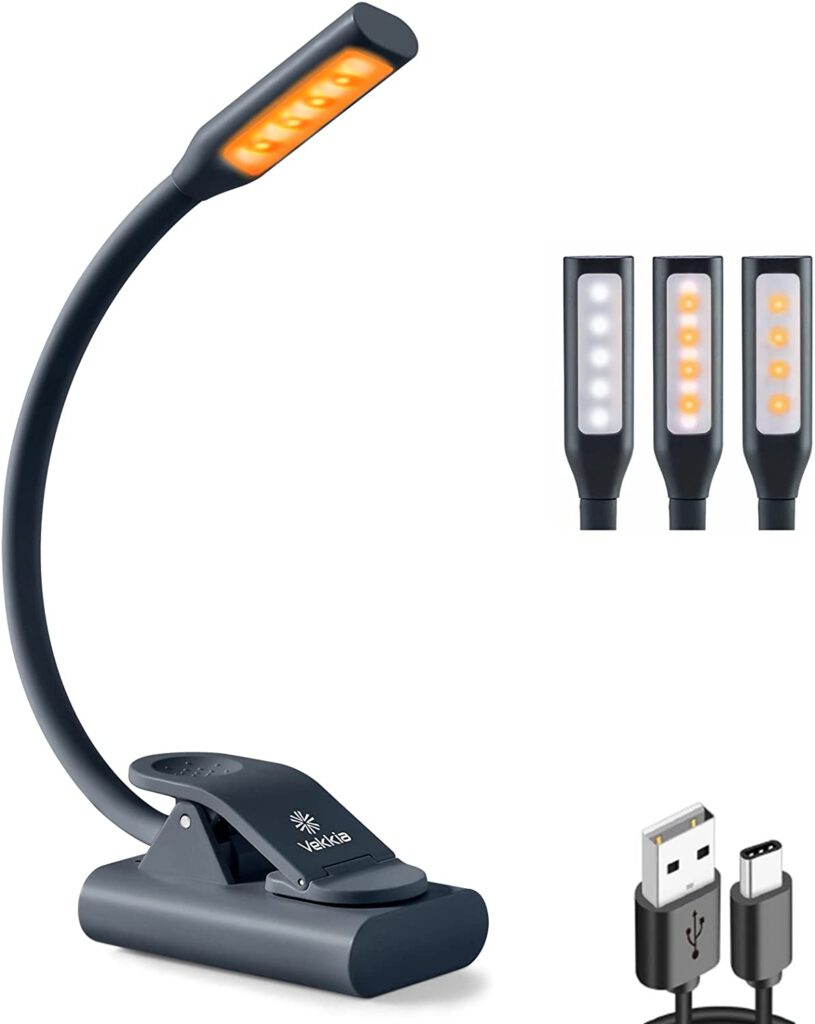 Price
Vekkia's book lights come in a variety of pricing points, with the majority of models lying somewhere in the middle.
Customer reviews and ratings
Customers usually give Vekkia's book lights favorable feedback, with many applauding the lights' high-quality build, handy functions, and overall performance. Some consumers have experienced problems with the lights' battery life or longevity, although these appear to be rare.
IQ is a company known for its creative and high-quality LED lights and stationery goods, notably those geared toward children. The company works closely with LEGO, creating and manufacturing licensed items as well as distributing and retailing them abroad. You may find IQ's products in over 50 countries globally, and Amazon.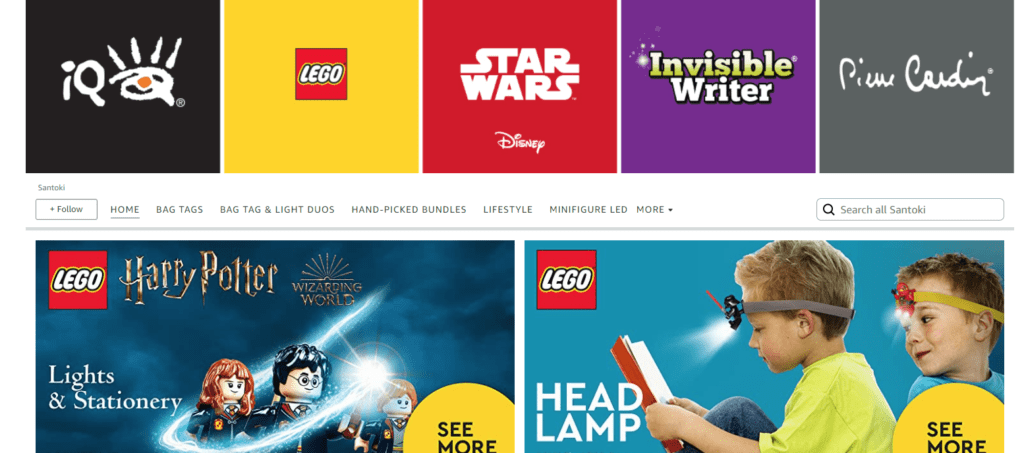 IQ offers a variety of book lamps for children featuring iconic franchise characters such as Harry Potter, Star Wars, and The Mandalorian. These book lights are crafted of high-quality materials and are LEGO-licensed.
The LED lights in the feet and an on/off switch in the chest are incorporated within the book lights. They also have key rings for simple attachment to backpacks, handbags, and key sets. The book lights are powered by three CR2025 3V batteries. They stand around 3 inches tall and are 175% the size of a LEGO minifigure. You may also read about the IQ Lego Star Wars Darth Vader LED USB Book Light, IQ Lego Star Wars USB Book Light or the IQ Lego Ninjago Gold Ninja LED USB Book Light.
Price
IQ goods normally cost between $15 to $30, with certain things costing up to $50.
Customer reviews and ratings
I like IQ's book lights, and may more other customers do as well. Of course they are really popular popular as presents, especially among lovers of the LEGO, Harry Potter and Star Wars franchises (like me :P). Also the book lights are bright enough, making them ideal for reading before bed.
Before You Go…
You're now ready to pick the appropriate light for your reading requirements. Whether you're a frequent traveler, a night owl, or simply enjoy curling up with a good book, there's a book light out there for you.
If you are looking a reading light for your child then you need to be extra vigilant with what we discussed above.
If you're a Harry Potter lover, don't miss our post on Harry Potter lamps, which includes some interesting and innovative light alternatives inspired by the renowned books. These lamps are an excellent addition to any Harry Potter fan's collection, and they give a gorgeous and practical option to light up your reading area.
Whichever you choose, enjoy your reading!