Amazon's Epic Holiday Deals: Gifts for Every Book Lover on Your List
Disclosure: Your support helps keep the site running! Some of the books or products we recommend contain affiliate links. Learn more.
If you enjoy reading, you don't have to worry about losing out on Black Friday and Cyber Monday sales. Amazon continues to provide several fantastic offers on books, bookish goods, and book-related merchandise. Amazon has something for every reader, book lover or a bookworm, from the newest best-sellers to rare collectable editions. And, because to Amazon's handy delivery choices, you can simply complete all of your Christmas shopping from the convenience of your own home.
Popular Book Deals from Amazon
If you're looking for the ideal Christmas present (or just a good read for yourself), you're in luck! In this area, we've compiled a list of some of the finest Amazon book bargains right now. This collection has something for every reader, from best-selling novels to rare collectable versions. So grab a cup of hot chocolate and a warm blanket, and let's go shopping! Happy Holidays and pleasant reading!
Middle-earth Tales
The Fall of Númenor: And Other Tales from the Second Age of Middle-earth at ~33% off
Disney Stories
Whether you're a Jedi in training or a fan of the dark side, check these out.
Deals on Book Merch and Accessories
Get into the holiday mood with these incredible discounts on book products and accessories! You may find good deals to snatch on products such as book lamps, mugs, and more. We've got you covered whether you're searching for a warm new book light to curl up with your favorite reading or a festive cup to sip on some hot chocolate. 
Book Lights
Our book accessories page offers a wide range of book-related gifts and goods. You'll find everything you need to display your passion of reading, from bookends to coffee cups.
More deals that you may like
Other Book Deals
Just before the holidays and the new year (and our new year resolutions), books that improve us as professionals are always awesome to snatch early but we usually forget.
If you're looking for the ideal present for the marketer in your life (you???), check out our list of the top marketing books. These books will undoubtedly bring useful ideas and strategies to any marketer.
In addition to that why not have a look at our strategy and negotiation book list. Everyone needs a nudge in the negotiation skills.
Audible is the best way to get awesome audiobooks. This would be perfect for someone who loves to listen to books while they are commuting or doing other things.
Audible Plus deal runs right now. Get it $5.95 /month for the first 4 months.
The deal includes:
Unlimited listening to a rotating selection of popular Audible Originals, podcasts, audiobooks, and more
On-demand access to select fitness, meditation, and other audio content
Ad-free listening
Kindle unlimited is a subscription service from Amazon that gives you access to a large selection of ebooks, audiobooks, and other digital content. If you want to have access to a large number of books for a low monthly fee this is your chance.
The
Kindle Paperwhite Essentials Bundle
is the best way to get started with your new Kindle Paperwhite. This bundle includes the Kindle Paperwhite e-reader, a protective cover, and a power adapter. With the Kindle Paperwhite Essentials Bundle, you can read your favorite books from anywhere, anytime. You'll never have to worry about running out of battery or space on your Kindle Paperwhite again. Sign up for an 
Amazon Prime
 account to enjoy free shipping any time Amazon Kindle deals comes around.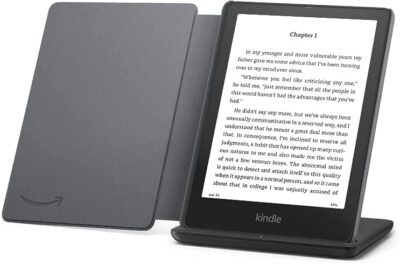 The
Kindle Paperwhite Signature Edition
is a special edition of the Kindle Paperwhite. This Kindle features 32 GB of storage and a wireless charging dock. The Kindle Paperwhite Signature Edition offers you a choice of beautiful leather covers in either a dark brown or a lighter apricot color, so you can find one that suits your taste and your mood. Sign up for an 
Amazon Prime
 account to enjoy free shipping any time Amazon Kindle deals comes around.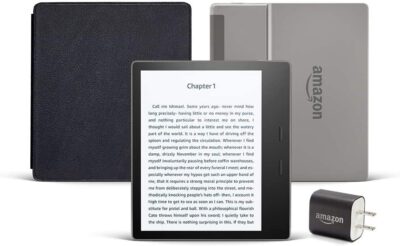 Kindle Oasis
is the most advanced Kindle on the market, and it's now more affordable than ever. The Kindle Oasis is an all-new design with a thin and light design, making it easy to read in any position. The Kindle Oasis has a large, high-resolution 300 ppi display for crisp, laser quality text. And with an in-built adjustable front light, it's easy to read in any environment—even in bed at night. Automatic rotating page orientation and page turning buttons provide a seamless reading experience. Sign up for an 
Amazon Prime
 account to enjoy free shipping any time Amazon Kindle deals comes around.
Before You Go…
Don't forget that having the right book stand and book light can make all the difference when it comes to enjoying your ebooks. 
Be sure to check out our articles on the best book stands and book lights to find the perfect ones for you. With the right setup, you'll be able to read comfortably for hours on end. Happy shopping!