Disclosure: Your support helps keep the site running! Some of the books or products we recommend contain affiliate links. Learn more.
No other literary genre could make a human brain produce so much imagination and emotions than science fiction and fantasy. From the vacuum of space where no one can hear you scream as a laser cannon blasts your ship to smithereens to the burst of dragon fire that incinerates everything in its path including your poor soul – you name it.
If you're like me, who's really into reading stuff about time travel, aliens, space explorations, dragons, swords, knights, and magic, then I bet you're also keen on fantasy books being made into movies or aching for a good Sci-Fi book to tv series.
Binge-watching a tv series involves a certain level of commitment, not to mention the time you'll spend doing it. So, it's best to have a crystal ball of sorts to look into what lies ahead, to save you from being drawn into a wormhole.
Hold on to your broadswords as we make a list of some of the most awesome sci-fi/fantasy book to tv series adaptations that could figuratively freeze you to your couch as you binge-watch yourself to oblivion.
Game of Thrones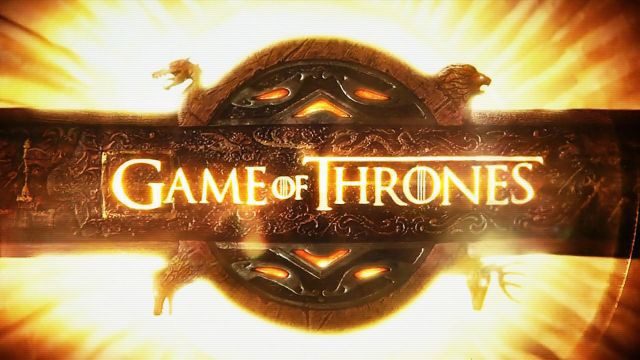 It took me years to watch all the episodes (from season one to eight) of this tv adaptation. Since you'll have to wait for each one to air on HBO, I can't say I was wholly satisfied with how the whole thing ended because of the significant deviations from the book. Still, all in all, GOT was awesome.
I have learned to love some of the characters, especially the King of the North, Jon Snow, and the imp, Tyrion, because of their moral compass and lack thereof, respectively.
I definitely despised (but some times no) how Cersei ruled and how the Mother of Dragons gradually [sorry this is Spoiler alert, and I will not spoil this for you].
If you're very fond of knights and swords and, of course, dragons. Then this show is for you. Otherwise, you might find your fix in all the cunning and the blood that comes with it.
The Expanse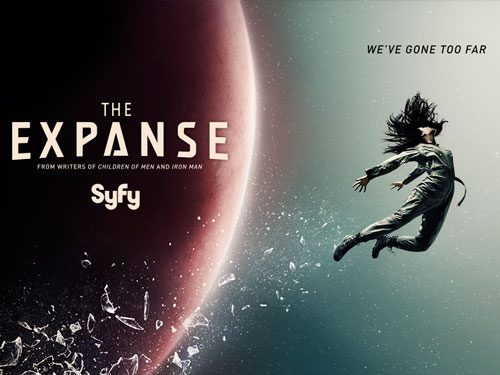 Rarely does a sci-fi TV series' fanbase rally its support to bring back a show that was deemed lost in (TV) space and was successful in doing so (sorry, Firefly).
The Expanse's live-action adaptation has that kind of pull with its loyal fans that include GRRM, that speaks a lot on how The Expanse blasted its way to our hearts. This TV show, based on a book series, has elevated my love for science fiction to another level, as in the case of countless fans.
Aside from being the most scientifically accurate TV show on this side of the universe, it has the coolest crew piloting the Rocinante and Detective Joe Miller's hat, whew! Seriously, the show has all the drama and action you need. My favorite character, though, is Amos. He is also affectionately called Murder Snuggles by fans; his flair for violence is only matched by his loyalty to his crew.
With all the near misses the Rossi gang had in their adventure from season one to four, all I can say is the people behind the show are trying their best to stay true to the book version, and I love it.
Watch: Streaming from Amazon Prime
Read:
American Gods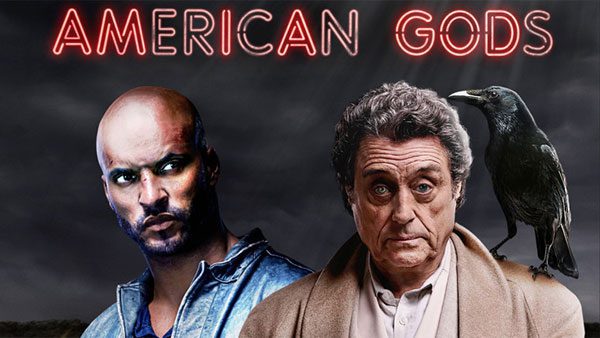 I wouldn't mention this title without actually giving it a well-deserved place on my list. The book won several awards, and the live-action adaptation was also received well by critics. I looked at the Rotten Tomatoes ratings for season one, and they're quite high.
The plot is fantastic, Old Gods versus New Gods, magic, and everything in between. I wanted to become Shadow Moon just to help Mr. Wednesday streamline the recruitment process. Nah, it's a joke, when you're dealing with Gods, the situation is unpredictable and chaotic, exactly how sci-fi and fantasy buffs like me and you like it.
For example, have a look at Mr. Nancy's grand entrance.
Watch: Streaming from Starz
Read:
Altered Carbon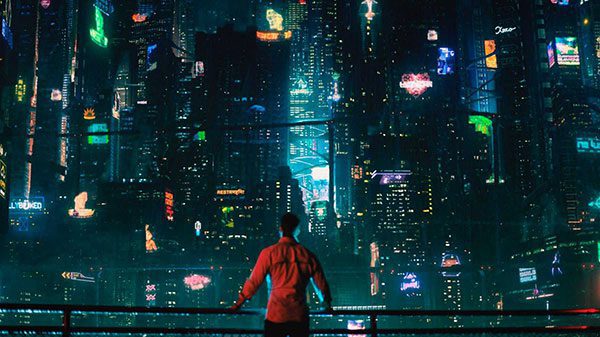 If you'll check out Wikipedia, this is Richard Morgan's first novel, so wow! Not a lot of sci-fi writers make it big on their first work. So when I heard that Netflix would make a live-action adaptation of Altered Carbon, my imagination ran wild on how the tv series will pan out.
I was a little bit apprehensive about the changes made to the major characters. Still, after a couple of episodes, Tak Kovacs, the rebel, actually seemed cooler than Tak Kovacs, the soldier.
Honestly, I'm just immersing myself with season one, by all accounts, this tv adaptation is turning out to be a masterpiece of modern tv production.
I seldom stumble into a perfect blend of sci-fi and film noir, which Altered Carbon the tv series is all about. Plus, the high-tech gadgets and weaponry used, makes me want to become meth (not the addict) and watch the thrilling scenes from here to eternity.
Update: I watched Season 2 also. I prefer the first one.
The Witcher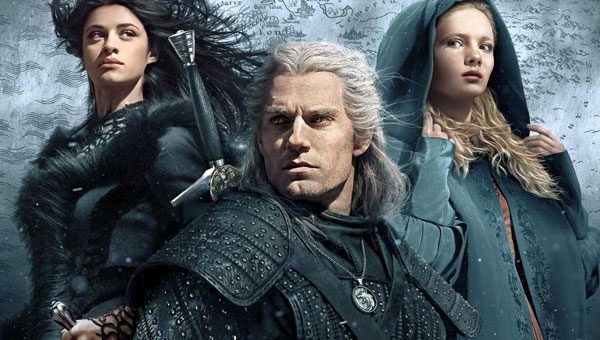 I really thought a live-action adaptation would be a disaster for this Sapkowski jewel.
I'm so glad that I turned out wrong as the show is probably the hottest fantasy book adaptation right now. I watched season one (based on The Last Wish and Sword of Destiny) on Netflix, and Henry Cavill excellently played the role of the monster slayer for hire, Geralt of Rivia.
Through its eight episodes, some of the major characters were soundly introduced to its viewers. Even if you haven't read the books yet, you'll know that Geralt of Rivia is a unique character.
The fight scenes were great and, from my point of view, rivals that of some of those big-budget fantasy films. You'll surely get lost on the Continent because of this adaptation. I just hope season two picks up where season one left off in terms of awesomeness.
A Handmade's Tale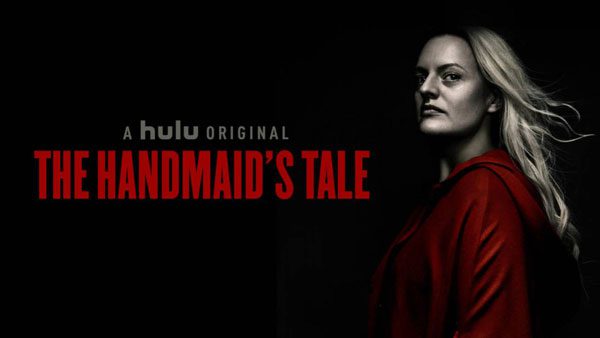 It might puzzle you why I did not mention this dystopian masterpiece based on Margaret Atwood's novel of the same name, which I should have had. Frankly, I was taking my sweet time enjoying season three on Hulu, and I was a couple of episodes short of finishing the latest season to give an opinion.
Well, I can now, and I've got two words to describe the whole experience. Mind. Blown.
I always have like novels that feature a dystopian world; the classic 1984 is what started it all for me. However, this reincarnation of A Handmade's Tale made me fall in love with this branch of fiction. It scared the wits out of me and made my skin crawl, the world of Gilead is so engrossingly haunting.
It's like boiling metal being poured into your eye sockets, but you're not allowed to scream.
A lot of people can relate to June's resolved to survive all her ordeals, just to find her daughter that was taken from her. You know that a character is extraordinary if he or she can affect you profoundly, even without speaking or engaging in a fight scene.
I wouldn't want to give any spoilers, just imagine subjugation and despair being served regularly to our heroine (yes, she definitely is!). One thing is for sure, and if you've seen this brilliant TV adaptation, you will be aching to read or re-read the book version, while waiting for the next season to air.
Watch: Streaming from Hulu or Amazon Prime
Read:
The Lord of the Rings (The TV Show)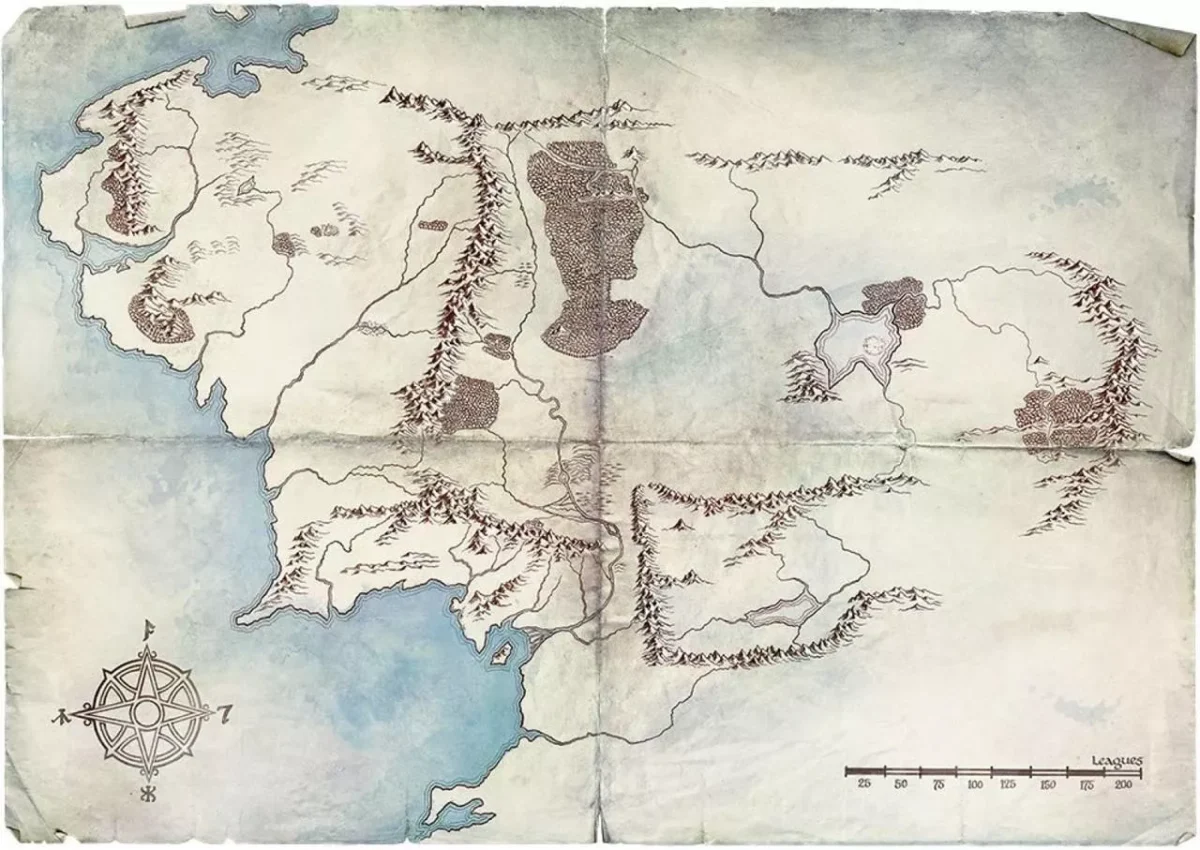 When Sir Peter Jackson made the LOTR movie trilogy, and subsequently, The Hobbit trilogy, fantasy lovers around the world celebrated. Not only the brilliant works of JRR Tolkien came to life with those epic films, those films finally gave nerds like me official templates on how the characters look and sound.
Not surprisingly, LOTR is one of Elon Musk's favorite books described as "an epic journey in a world of magic, elves, humans, and creatures." For the rest of us, talking and showing off our knowledge of anything related to LOTR never became more natural and livelier. Oh, what Middle-Earthly pleasures that bring!
Even as I have already seen the big-screen adaptations and read the books, I continue to watch Peter Jackson's masterpieces over and over, looking for Easter Eggs along the way. The LOTR world is so vast and ever-expanding that you can't help but to look for information on fandom websites. It's entertaining, and you'll quickly get hooked doing it.
Now that a TV adaptation in the works, thanks largely to Amazon, whose penchant for bringing back good things are very well noted and loved by sci-fi and fantasy buffs, my mind can't simply wrap around the idea of not talking about the upcoming show. It's like Legolas shooting an arrow through my head every minute. I'm drawn to its power.
Based on updates which you can find online, Amazon has already spent a considerable amount of money on buying the rights to make the TV series, and the filming was set to start. A talented group of actors and actresses that came from hit shows like Game of Thrones, Into the Badlands, and His Dark Materials, were gathered to be a part of the cast.
I'm continually picturing the characters that will be brought back to life by these chosen few. Let's collectively hold our breath while we march into Mordor!
Watch: Not yet 🙁
Read:
So, there you go, I hope with this carefully chosen book to TV series adaptations to add to my list, I have given you a light to guide you with your quest to find a great show to binge-watch to.
My last choice is a kind of a heads up, though, but admit it or not, it is great to know just the same. Also, some book adaptations are currently on the works like the prequel to GOT called House of Dragons, which is amazing news.
I'm also on the lookout for the works of up and coming Sci-Fi and fantasy writers, some of them make their books available online, and who knows, I might find a great one before it becomes a hit TV series.
To make your binge-watching a complete experience, reading the book version of a TV show first is a good idea but not a requirement set in stone.
Have fun!